Let me now tell you all about the best ways to learn French in France, and about the top French classes in France that can make you a French expert.
Lyon is a great place to learn French, and it's undoubtedly better than Paris.
It has excellent French classes, is cheaper than Paris, and the true regional men and women who speak French will not be interrupted by international students. This allows you to use the language. All the benefits of learning the language in its native language.
The words, news, hints and instructions are all around you. Even if you don't know any word, you can still benefit from the sounds, pronunciations and suggestions you hear.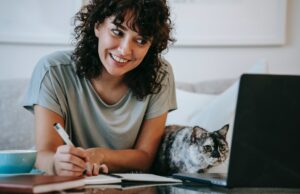 You can find top French classes in France and Lyon that you could use. These are the top French classes in France:
Career In France
Career In France offers the top French class in France. You will find high-quality French classes and speech solutions at all levels, from A1 to C2, with both native and non-native teachers. After completing your course, you will be able speak French fluently.
It was created to be easy for students and professionals. France offers online courses that will help you earn a living. So, if you are planning to learn French in France, try the French language classes provided by Career In France. 
Career In France is dedicated to make its students a French expert. It is all about the student's development. If a student cannot learn in 40 hours, they may increase the number of classes so that the student can be a fluent speaker of French language. Here, you can take French classes at an affordable cost and at flexible time.
Career In France was established to simplify the lives of students and professionals. We offer:
a. University Portal
b. Language courses
c. Services for CV writing (equally Visual Impact-friendly and ATS-friendly)
d. Job Portal
Career In France, a platform with its own accumulative factors, can help you find the right job.
         2. Alliance Francaise de Lyon
Our top French classes list places Alliance Francaise at No. 1. It is a private institution offering higher education. It is one of the most well-known and respected language colleges in the world.
It's located in the center of Lyon. This school offers French classes at all levels: intensive, intermediate, and near-intensive, depending on the Common European Framework of Reference of Languages. Each year, there are over 2,600 students representing 130 countries. Classes are available in the evenings and in the evenings. More classes are released during the summer. It is among the top French classes in France.
The school has produced educators who have been trained abroad to gain international experience. They are able to work efficiently and effectively with different nationalities.
It is well-organized and responsive to your needs and preferences.
It offers regular courses and many cultural events.
Additionally, the faculty is well-equipped with new technology and innovative teaching methods.
It helps with the organization of lodging for families and dormitories.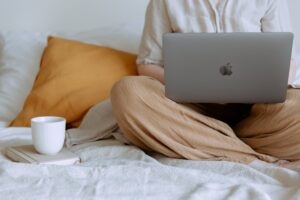 3. Lyon Bleu International
Lyon Bleu International, a well-respected private college that offers French-language classes since 1999, is another. It is a French-certified professional training company. It is internationally recognized and easily accessible from Lyon. It offers a variety of French language classes that are suited to your goals, your time and your funding.
It employs a special group of educators that use innovative teaching methods. Students can find lodging, discover French culture, and enjoy a variety of entertainment options. Lyon Bleu International is ranked 2nd in our top French classes in France list.
    4. Ecole Interculturelle de Francais
Ecole Interculturelle de Francais is in 3rd position on our top French classes in France list. It is another famous Lyonnais terminology college. It teaches French grammar, vocabulary, phonetics and civilization …), as well as its own culture.
It offers language classes at all levels as well as so-called workshops that allow students to participate in the city's life. This helps to improve integration and to also practice French outside of the classroom.
A professional staff is employed at the faculty, which prepares students for the Delf/Dalf exams.
The school offers advice and allows students to be involved in the community and cultural life of their respective cities. It will also help you arrange lodging for your stay in Lyon.
     5. LeoLingua
LeoLingua, among the top French classes in France in Lyon, is geared towards expatriates and overseas students who want to learn and practice French.
The French courses can be adapted to any level and to all skilled occupations. They are led by energetic and young teachers who use modern teaching methods and combine language understanding with French culture and the local area.
The college offers a variety of hours that can be used to help you integrate with the classes. They also offer personal classes at your home or in the institute during the day. They will assist you with various administrative processes, such as registration, lodging and job application, and even to obtain a visa, if required.
LeoLingua works in a small group of 8 people. It extends students access to a research area with an online link, library, and movie library.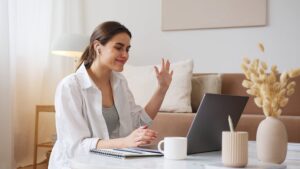 6. Inflexyon-Intercultural Center of Lyon
Inflexyon French was created in 2006 and is located in Lyon. The school has been providing a lively and innovative teaching program since its inception. This includes the small-sized courses and the general French course." and 12 workshops for the ability development.
You can choose from 17 to 30 lessons per semaine to meet your needs. This team is friendly and can assist you with any administrative problems. Inflexyon is ranked 6th on our top French classes in France list.
     7. Universite Jean Moulin Lyon3 — Learn French and English at the same time
Universite Jean Moulin Lyon3 is 7th in our top French classes in France.
This program is offered by a regular university. It is available to all college students.
It usually begins in early September/early February and ends mid-December/end April.
You will learn French from the college professors in conjunction with the college SELF program.
It was created to improve the proficiency of the student in French.
It is available to both French and international students. This is why most of them can benefit from the global experience of studying France. They may also be eligible for the master's degree in French terminology.
8. Birdwell Institute
Birdwell Institute, a top-rated French school in Lyon, is another. Lyon's most advanced personal language training company. It offers not only standard French classes, but also a variety of French language classes, including direction training, Australian language coaching and intercultural training.
Learning work
Approaches are tailored to connections with states of the European Union, and according to spoken language.
The courses are tailored to meet the needs and abilities of the students.
You can make face-to-face classes more interesting by using e-learning or phone technologies.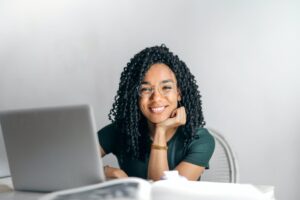 9. Lyon International Catholic University
ILCF, French Language and Culture Institute is another option for language learning in Lyon.
1948 was the year that it succeeded in teaching French to non-native speakers.
It's a university, so you will have a student status, a college setting and many opportunities to receive an excellent education.
College professors will ensure that you attend rigorous courses. Lyon International Catholic University is ranked 8th on our top French schools list.
10. Institut Lyonnais
Institut Lyonnais ranks 10th in our top French classes in France. It's just another public school in Lyon.
It was established in 1984. There are two types of training available: coaching for professionals and students from abroad, and simple training for overseas students.
The college also offers many activities that allow students to learn French in a different way, such as theater and cultural activities.
11. Berlitz
Global language college, the premier provider of intercultural support and language training in more than 70 countries.
There are 28 centers in France, including two in Lyon.
The faculty offers lessons for all students and uses the "The Berlitz Method" to teach them.
This is a direct way to communicate and focuses on language.
Berlitz has the largest selection of applications available to help you create a global-ready workforce. It also provides translation and translation services. Berlitz is ranked 10th in our top French classes in France list.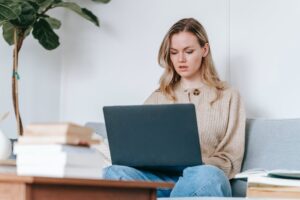 12. InfoLangues
Infolangues, another top French classes in France is also available. It's a company that specializes in teaching all languages to people and businesses. It was established by Elena Grossat, Ciara Raginel, who are the providers.
Infolangues has five training facilities these days: Lyon (Headquarters), St Etienne and Bron, Grenoble, Aix-en Provence.
There are 45 people who have made it a priority and the college also has coaches who teach their mother tongue.
It offers a flexible arrangement that is lively and responsive to students.
The school offers training-face individual classes, group intra / intra, intensive, and thematic workshops to a wide range of providers.
It also offers an innovative formula that combines group classes and learning remotely via e-learning, online classes, teleconferencing, videoconferencing, and other means. A translation agency is also offered by the faculty through a global network technical translators.
13. Ipse Formation
Ipse Formation ranks last in our top French classes in France list. The Business Language School offers a wide range of classes, including finance, management, economics, technical and legal disciplines, import/export and discussion, quality, and production.
Tania Michaud, a British-born entrepreneur, founded the company in 2001.
Although English language instruction is still the mainstay of Ipse Formation, Ipse Formation offers language training in other languages. It can also extend the training to other languages if necessary. It is located in Saint Etienne.
Ipse Formation is a group that includes native speakers. They also provide over 5000 hours of speech instruction every year.
Also read, 10 Good Reasons To Learn French In France