Are you looking for the top French classes in France in Reims?
Career In France
Course Overview: Careers in France offers top French classes and language services starting at A1 to C2 levels with native or non-native teachers.
They will make sure you can speak at the appropriate level. It is easy for students and working professionals. France has many online classes.
The minimum hours for a class are 40 hours. 1 class is an hour. They do not focus on the minimum hours. They are only concerned with student progress. They may offer additional hours if a student cannot learn in 40 hours. Information about the top French classes in France can be found at Career in France.
A French language course is offered at an affordable price and at flexible time. It is designed to make it simple for students and working professionals to get a strong grip over the French language speaking.
Universite de Reims Champagne Ardenne
The Universite de Reims Champagne Ardenne, also known as URCA, offers top French classes in France. It is a French state-type institution of higher education. It was established in France in 1971. It has its own campus for students in Reims.
It is a large-scale educational establishment where approximately 24,000 students successfully complete a course. There are approximately 1900 professors of the highest rank. Every year, students of the university have access to an exchange program between universities. Students and teachers have access to a large library, modern hostel, and a convenient sports field. It has been providing top-quality French classes for many years.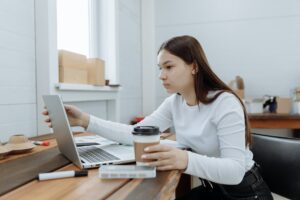 The Centre International d'Etudes Francaises (CIEF)
The University of Reims Champagne-Ardenne has an internal structure called the Centre International d'Etudes Francaises.
The CIEF hosts more than 300 students each year, thanks to a team of part-time lecturers and appointed teachers.
The CIEF also manages the integration week for ERASMUS students, which is organized by the Office of International Affairs at the start of each academic year.
The CIEF is an examination center for the DELF (Diplome d'Etudes En Langue Francaise) and DALF(Diplome Approfondi de Langue Francaise). Each student can progress at their own pace. So, these are the top French classes in France.
For those who want to improve their French language skills, a didactical course in French as a foreign Language (FLE), is also recommended.
You can choose to study in the Winter semester or Spring semester
6 levels: From basic French learning to upgrading courses (15-hours per week)
Preparation of the Certificat Pratique De Langue Francaise, Diplome d'Etudes Francaises, and Diplome Avance d'Etudes Francaises.
Preparation and examination center for the DELF, DALF and University entrance language tests.
Semestrial registration fee: 900 Euro
Pimsleur French
Prices: $119.95 once-off or $14.95 per month
Overview of the course: Pimsleur is a well-known name in language instruction. This is due to their teaching philosophy. Pimsleur encourages students to use the lessons they have learned and start talking. Each lesson builds upon the previous lessons and strengthens the language through copying. So, you can include these classes among the top French classes in France.
Pimsleur's inability to grasp the grammar aspects of French is a downside. This is a significant drawback considering that French speakers insist on hearing their language correctly. To fully comprehend the terminology, additional resources are necessary.
People love Pimsleur because they can jump straight into their preferred language and feel like they are learning a lot right away. Pimsleur offers a program that allows you to learn on the go. The course can be completed in five months if you only take one lesson each day. French language classes are highly sought after.
It costs between $15 and $20 per month. However, it's a great resource to see immediate results.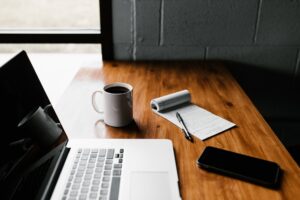 FrenchPod101
Prices:$8/month
Overview of the course: This immersion program features audio and visual clips about culture and customs. The program is broken down into smaller parts that focus on different topics. The site's business model can be confusing despite the many offerings. The program is more difficult to navigate than other classes.
There is nothing to stop you from moving forward. It's a great idea to take top French classes in France. FrenchPod101 is a great place to start your FrenchPod101 journey. Some critics complain that the podcasts lack quality due to being hosted by different educators.
These classes cover many topics. The transcript can also be downloaded for each lesson. Podcasts are mostly in French so you can download the transcript if you don't understand what was said. It is one of the most popular French classes in Antibes.
Premium subscriptions are also available. The basic subscription includes most of the features most people require. Premium subscriptions include features like "Ask a Teacher", which allows you to ask specific queries and is great for those who value personal contact. Subscription prices vary depending on how many services you get and how long you stay. Prices start at $8 to $42 per Month.
So, these are the top French classes in France in Reims
Also read, Why Should I Learn From Top French Classes In France?