In this article, we will be discussing top French classes in France in Chambery.
Since 1232 when it was acquired by the House of Savoie, the city has been known as "the City of the Dukes".
CHAMBERY is at the crossroads of France, Germany and Switzerland. The city is able to benefit from the wealth of resources associated with the "white-gold" economy and the dynamism at Savoie- Technolac, which is a flagship of economic innovation in Auvergne- Rhone-Alpes and technology transfer, as well as the model of sustainable development known as "small Silicon."
Valley" is comprised of 230 companies and 21 research centres. It also has 69 technical and scientific training sectors. The campus is located near Lake Bourget on the eco-technopole.
Six weeks in Chambery, a gateway to the French Alps. Enjoy its pedestrian-friendly squares and historic town center, as well as colorful cafe terraces.  You will learn French through top French classes In France, and enjoy leisure activities.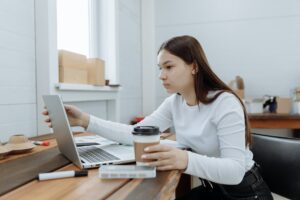 University of Savoie Mont Blanc Intensive French Program
ACCENTS is in the first place in our top French classes In France list, which has been open since 1981 and was recently integrated into the Savoie Mont Blanc University is a center that teaches French culture and language to non-French speakers. FLE-qualified teachers teach courses, which are offered for 20 hours each week during the academic year.
ACCENTS is also authorized for international CIEP and CCI (Chamber of Commerce and Industry), French certifications.
The center passes Delf / Dalf, (Diploma of Studies / Extended In French Language ), TEF, Test of Evaluation of French and TCF, Test of Knowledge of French for students, professionals, and requests of nationality French, of immigration in Canada or Quebec, and any non-francophone individual wishing to attest to a proficiency in French at an international level.
These programs are available:
"University Diploma of French Studies" (DUEF) – This intensive semester program is designed for students who wish to rapidly learn French to be able to study in France, or integrate in a Francophone setting. A 200-hour intensive semester course that focuses on language lessons. Semester 1 runs from early September through late December; semester 2 runs from early January through late April
Summer in the Alps – This summer program is for students who wish to study intensive French during summer holidays. They can also enjoy the stunning surroundings of the Alps, where they can engage in various cultural and sports activities. 60-hour intensive training each month
There are two courses, each lasting approximately three weeks. One in June and one July. This university provide top French classes In France.
         2. Universite Savoie Mont Blanc
This comes in second place in our top French classes In France list.  Students will be enrolled in ACCENTS courses, which are part of the Universite Svoie Mont-Blanc and specialized in teaching French to non-Francophone students.
It has three campuses and excellent facilities.
The typical program includes 20 hours of instruction per week in small groups at six levels, from beginner to advanced, as well as three workshops that focus on local aspects.
Students receive 120 hours of instruction including lab. This amount is usually equivalent to 6 U.S. credit depending on the transfer policy of the home university.
Many afternoons offer a wide range of leisure or organized sports activities.
        3. ACCENTS INTENSIVE FRENCH PROGRAM
This comes in third place in our top French classes In France list. Pupils who want to learn French as fast as possible and integrate into a French-speaking professional environment or pursue university studies in France can enroll in the intensive top French classes In France.
This program consists of 45-hours of intensive academics each month. It is based on French language classes covering all 6 levels of Common European Framework of Reference for Languages.
This program is available to all who wish to learn French language skills from top French classes In France. You can get 4 ECTS.
         4. Institut Savoisien D'etudes Francaises pour Etrangers, Chambery
Next off on my listing is in fourth place in our top French classes In France list is Institut Savoisien D'etudes Francaises Pour Etrangers. It is a University Institute that teaches French to adults living in non-Francophone nations. Lessons are generally held in the morning. The lessons are accompanied with a variety of extra-curricular activities in the beautiful surrounding areas.
ISEFE also offers top French classes In France in the form of summer courses for three to six weeks in June and July. Summer school students can take advantage of the many festive and tourist activities that are offered in Chambery and Savoie during this time of year. Extra-curricular activities are a big part of the summer school programs.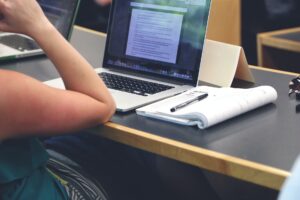 5. ISEFE in Savoie Region
This comes in fifth place in our top French classes In France list. The Institut Savoisien d'Etudes Francaises pour Etrangers, a part of the University of Savoie (I.S.E.F.E.), offers French immersion in a stunning alpine setting. I.S.E.F.E. is a university that teaches French as a foreign tongue. It is the only school of this type in the Savoie region. It teaches adults from non-Francophone nations.
Each semiester, the intensive top French classes In France program admits up to 18 students. Students gather here from different places of the world, with an average age between 20 and 25. This is not only for university students. It is open to all motivated people, regardless of whether they are looking to improve their language skills for work or pleasure. One third of students opt to stay at one of the four university residences. The rest are accommodated in shared apartments or with their host families. There are 18 hours of instruction per week in the general French program. A summer school is available, as well as a specialized course for young filles au pair. You can learn French from top French classes In France throughout the year.
            6. IFALPES
Next on my top French classes In France list is a fantastic offering from Ifalpes. It offers French language courses for students. Students who wish to study French abroad and learn French at this French Language school are welcome.
The French Alps are home to the rench classes, which are multi-national. The Alps are home to Savoy, Annecy, Annecy, and Chambery, which are well-known for their historic castles, lakes and parks, as well as mountain activities. Here both the cities can be reached by train from Paris (3h30 TGV), and by bus or train from Geneva or Lyon.
7. Universite Savoie Mont Blanc – Chambery, France
This comes in seventh place in our top French classes In France list. Many regular activities are offered (cinema and music, theatre, etc.). There are also special events like debates, concerts, and lectures that take place on every campus throughout the academic calendar. At the start of each semester, the International Relations Office organizes different integration events for exchange students. This includes an induction week at La Feclaz with French classes in the morning and sporting and cultural activities in afternoon.
Universite Savoie Mont Blanc does not charge tuition fees. Some universities may charge small fees to use facilities like the Students' Union. We recommend speaking directly to the university if you have questions about these charges. Accommodation, insurance, and books will all be charged to you. Erasmus+ students may also be eligible for the Erasmus+ grant.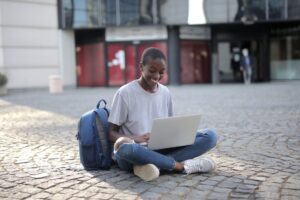 8. ACCORD – INSTITUT SUPERIEUR Prive
Next off on my top French classes In France listing is the ACCORD. There are six intensive lessons that last 20-40 hours per week. One semi-intensive course is 15-hours. Two afternoon courses of 15- and 20-hours each. ACCORD has a school in Manchester (England) that offers joint Business programs with Paris-Manchester.
Also read, Top French Classes In France For Immigrants In Italy