We can get impatient when it comes to learning foreign languages. We all want the fastest and most innovative ways to learn foreign languages. We devote time to French online courses.
We use special apps. Everybody learns differently. Some people work best in a group, while others prefer to be taught in a classroom setting. There are many ways to learn French in France. Here we show the 5 Easy Method To Learn French In France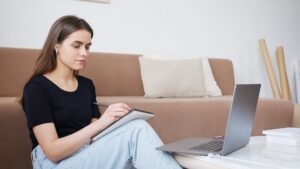 This Special Formula can be used to Learn French In France
Experts have devised a formula to help memorize 30 words per day, five of which should be verbs. This method is for busy people who need to master the basics of a language but don't have time. The formula states that words should be chosen according the letter they begin with.
Next, you will change each day to the next letter. Today, you will be focusing on 30 words that begin with "A". Tomorrow, it will be 30 words starting with "B". Once the entire alphabet circle is completed, you can return to "A" and continue on. This is among the easy and effective methods.
It becomes a routine, then a system over time. This method of learning French will produce results. However, it is important to practice every day.
Learn French from your surroundings
You can learn French in France by looking around on a daily basis. Stick tags and sticky notes with French words on objects can be a great way to learn French. You can also set up electronic devices like your TV, computer, laptop, tablet and phone to speak French. This can help you to improve your vocabulary.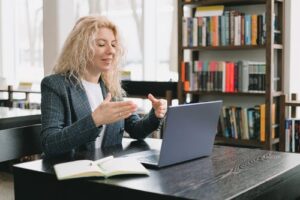 This is the method for music lovers
The best way to learn languages is to memorize foreign songs and their translations. This method is said to be effective in mastering a foreign language by Linguists. This method is especially effective if the student does the translation, taking into consideration the style and grammar of the text.
The strength of the "song" technique is its repetition of the text. It also aids in the pronunciation of words. This can be achieved by listening to French radio stations.
Immersion method
The "method of immersion" is a proven method of learning a foreign tongue. You immerse yourself in the culture and learn the language right away. Maybe you will start by describing what you see around you, from the food you eat to how you walk your dog.
You can communicate in French with anyone around you, no matter where they are. This technique expresses learning through the use of key words and phrases. Next comes the grammar, which seems to be more intuitive when you are immersed.
Learning from the "first person"
Many language teachers believe that using phrase books can improve your ability to remember individual words and to construct sentences. You subconsciously create a scenario by memorizing the language using ready-made phrases in first person narrative.
Asking for directions to the Eiffel tower is one example. This can anchor the learned words. So, learn French in France from experts.