Why Learn French in France?
French is one of the most important languages in today's world. There are approximately 280 million people who speak French and in nearly 29 countries. French language is considered an official language, either by law or in practice. Learning French helps you to understand how to speak and write in French.
Speaking French enables one to communicate and integrate with different communities. Communication is the key to everything. Today, we will be discussing the 14 best ways to learn French in France.
1. Communicate with Your Friends in French
This is one of the top techniques to learn French in France. Make sure that your friends know the language and communicate with them daily. If you find a native French speaker who is eager to learn your mother tongue, then both of you can start conversations in English and French.
In this manner, everyone wins! If your spouse or a friend is also learning French, try to speak in French with them! Both of you'll see progress and fun!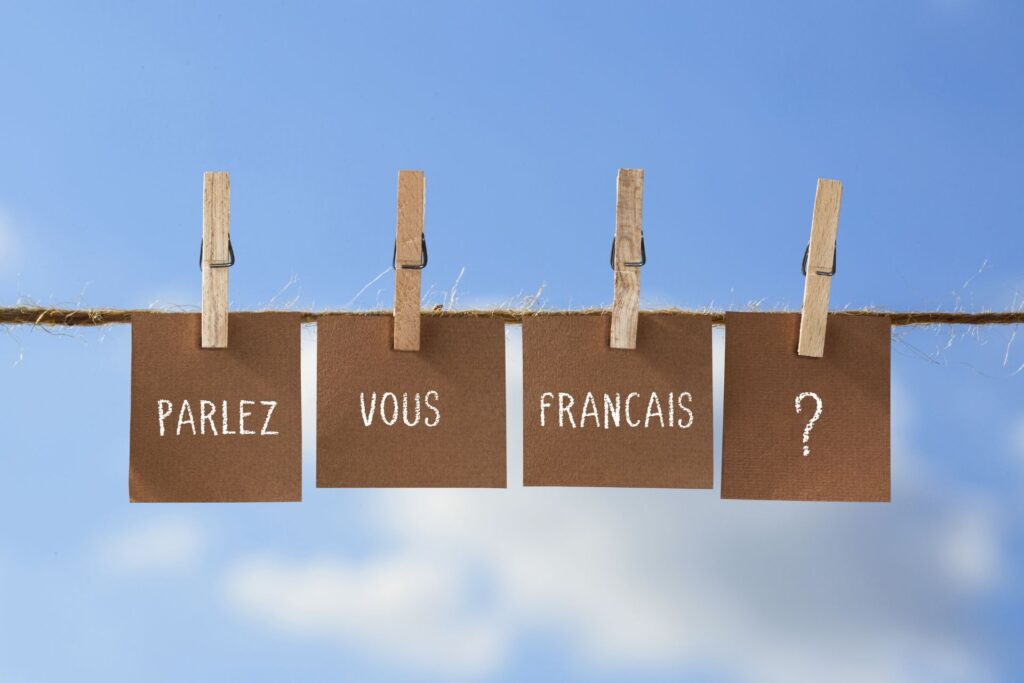 2. Listen to French Radio
Listening is the key to learn French in France! And other French-speaking countries have an excellent choice of radios. While paying attention to the radio is usually harder than paying attention to a podcast, this can make it easier for you to know French people because people tend to talk faster in radio shows than on podcasts. If you frequently hear content made for French people, and not for French learners, you'll easily understand French.
RFI broadcasts news and programs in "easy" French. These are made for intermediate French learners who would really like to practice hearing French but have a tough time understanding normal French. You'll also find a written version of every program, if you've got a tough time understanding the audio version.
When you choose a French radio, make sure you select one where people speak French. Mostly radios broadcasts good music, but it won't help you completely to learn French in most cases.
3. Voyage
If you want to learn French in France, you need to travel and explore France. It's not mandatory, but it will give an idea about how people live, how people speak –  by seeing that you can even learn French properly. By exploring, you can meet different communities and different types of people.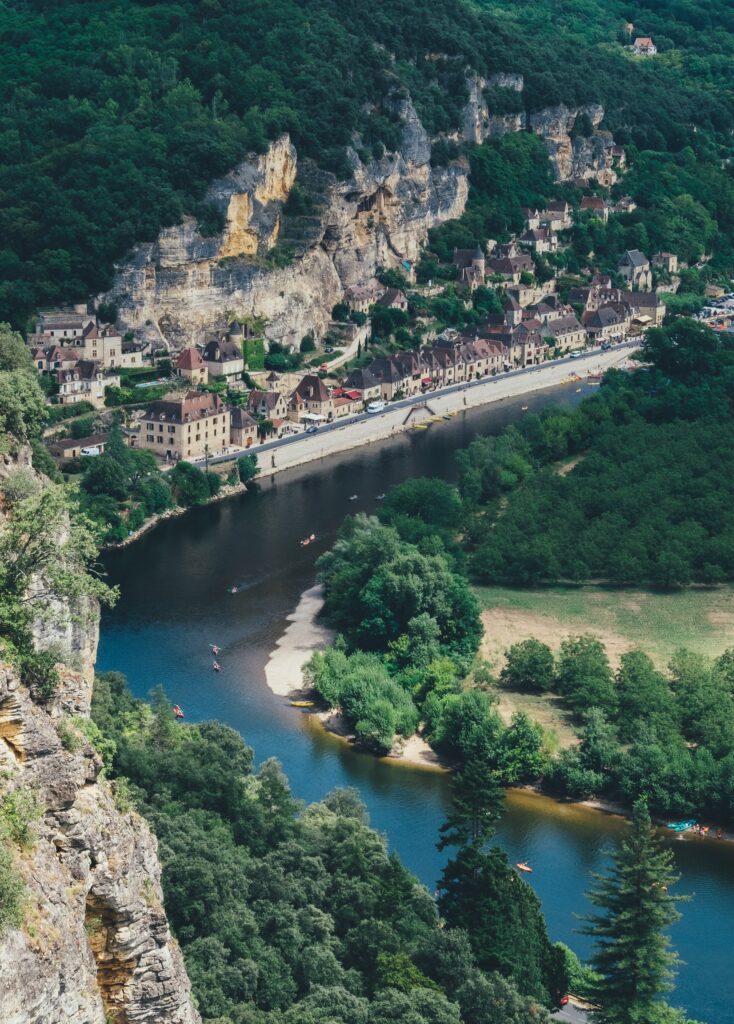 4. Watch French Films in France
Watching films in French by using French subtitles can help you understand the movie and it is one of the best ways to learn French in France. Not only will you discover everyday new vocabulary and idiomatic expressions, but you will also be able to read words as the movie actors pronounce them: It is the best way to train your ears and improve your language.
5. Read The French Language
Reading is one of the top techniques to get a proper idea of the French language. Not only your French classes books you can also read novels like detective novels, adventure novels, any humor novels which makes you laugh. It's your wish which kind of novel you want to read. If you prefer lighter reads, take magazines and learn new vocabulary from them about your passions. Even Comics are a very useful way to learn the French language –  many people love comics as it is a mixture of text and images.
It will also be the best way to understand and learn French language. You'll have an opportunity to learn local vocabulary and you will get an idea of French culture – I'm talking about the education you don't get from a textbook. This is one of the best ways to learn French in France.
6. Public Places Conducive to Learn French in France
If you want to learn French in France, then the best way is to go to public places and see other people how they talk. You can even go to the market or the grocery store.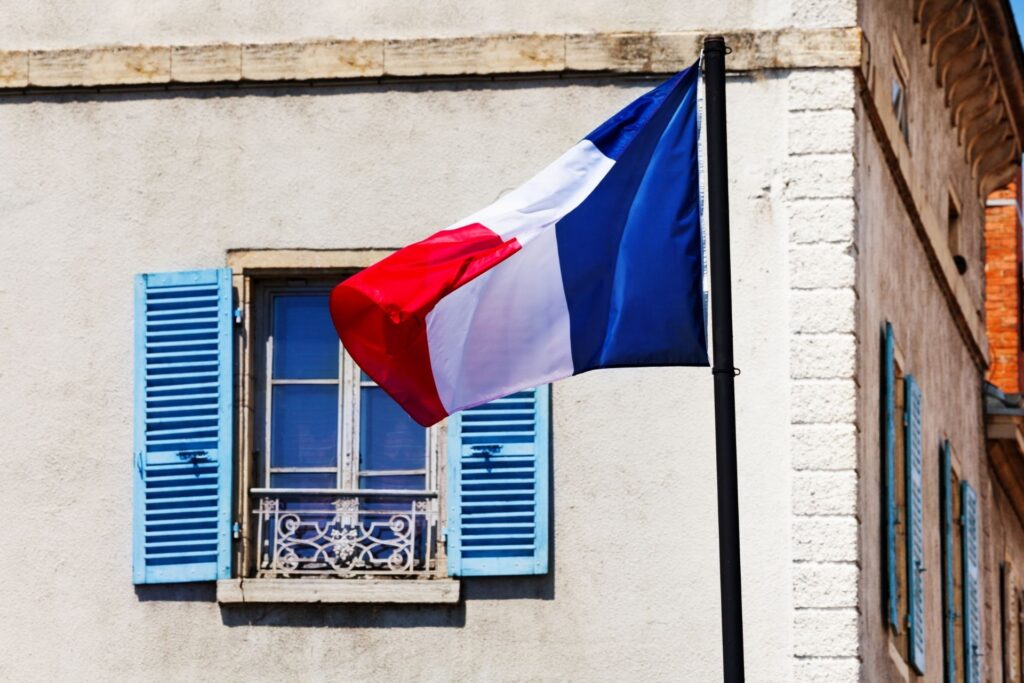 7. During Les fêtes (holidays) and les célébrations (celebrations)
People in French take their holidays and days-off very seriously. You can get an idea of their incredible culture, and you can gain some language-learning experience surrounding the major celebrations. Even this is an effective way to learn French in France.
8. Learn French in France
It is one of the quickest and most exciting ways to push your proficiency level up a step. It is a new experience wherever you go everything you see and hear (and even smell, taste and touch!) gets you thinking and communicating in French. The more you explore and communicate with locals, the quicker you'll start experiencing the language of French.
9. Listen to podcasts
This is one of the best ways to learn French in France. Podcasts are one of the best ways to learn French in France. You can listen to them whenever you want you can also learn some useful vocabulary and interesting facts about the language and the culture.
Daily French Pod is one of my favourites, but I heard lots of good things about a coffee break French too. Both podcasts use the proper, French language, when you visit a French-speaking country, communicating in French is essential, or else you would be lonely especially when you join a French community, but if you don't know the French language then it would be troublesome.
Podcasts are specially made for French beginners or learners so that you won't struggle to understand them you have the choice to pick your difficulty. If you select the right level of difficulty. You can easily understand the French language and learn at least 5 -6 words a day it boosts your confidence and not only that you can still learn new words and sentences.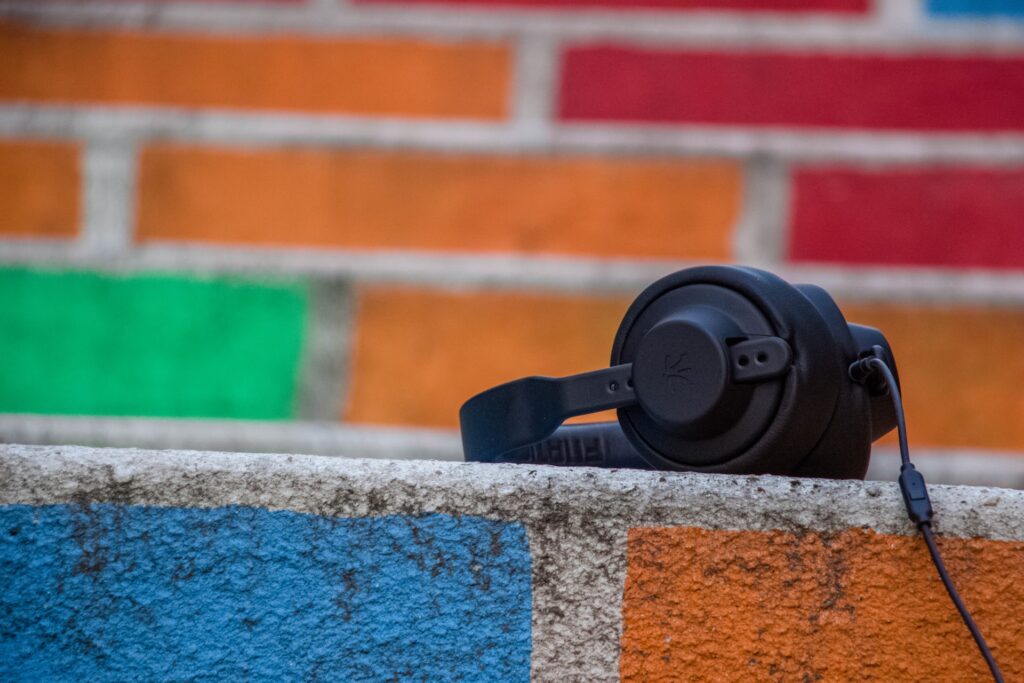 10. Keep a Grammar Book
When you learn French in France. It may not be that easy — even French children have to learn how to conjugate from a young age at school. So having a French grammar book is the best way to learn French in France. A good book to start with is : "Le Petit Nicolas" by René Goscinny.
This book includes almost everything that a beginner needs to know about French tenses and verbs. It is a clear and comprehensive guide to conjugations. If you don't think grammar to be the most interesting part of learning French (and who does?) practice grammar at those times when you are feeling most energized and determined in your French development. Spend your time wisely.
11. Don't be afraid of making mistakes
If you really want to learn French in France. Then don't be afraid of making mistakes. The more you make mistakes the more you learn and try not to make the same mistakes repeatedly.
Many people feel uncomfortable while speaking a new language because they worry about saying something wrong and think others might laugh at you while speaking. To become a successful language learner the key point is accepting your mistakes and being comfortable with it and trying not to do it again.
The best language learners are those who never give up and always keep trying. Don't imagine that other people make fewer mistakes than you. In fact, it's the opposite. Everyone makes mistakes while learning, the key point is when they speak out and make lots of mistakes and understand their mistakes that's precisely why they succeed. When you learn French in France, of course, you will make mistakes. You need to understand this and realize that nobody will tease or laugh at you.
12. Always speak full French sentences
When you speak, whether in school or in 'real life," make certain you mostly use full sentences. Yes, native speakers might sometimes give monosyllabic answers. But you're not a speaker, and you need the practice.
Don't be lazy — whenever you use The French language, force yourself to always speak full sentences. If you don't take the hassle, you won't benefit. I'm also a strong believer that it is similar, and it is true when you are typing during a chat. Native speakers may use all types of shortened internet slang and it'd seem cool to learn some, but you'll benefit more from writing out full, correct sentences. Listen to accents too.
13. Don't memorize and learn the language
This is one of the most common mistakes that beginners make. If you actually want to learn French in France. Then simply don't memorize the words, speak with people, practice the words by speaking but don't memorize it.
Many people learning a language for the first time seem to believe that to master the language, you need to spend time memorizing long lists of vocabulary. However, this can not be the reality. Our brains cannot learn a language just by memorizing it. If you memorize a listing of vocabulary, the words are going to be stored in your STM(short term memory) — where they're going to remain for a few days before disappearing.
New words enter your LTM(long-term memory) once you meet them is in different contexts in books or conversation. Or when you push yourself to think about new ways to explore your ideas and thoughts.
14. Learn French in France. Basics: French language For Beginners
Learn French Pronunciation, French Accents l And French Alphabet.
French pronunciation is very confusing for non-native French speakers, it is especially hard for those who don't know French words that appear nothing like it's pronounced from how it's pronounced (think hors d'oeuvres, for one). The French language is filled with funky orthography and really specific pronunciations — silent letters, clusters of vowels, and sounds that don't exist in English.
You don't have to worry if you can't learn a hard French Pronunciation or French accent right away; it takes time and practice! The simplest way to remember these rules is simply to practice over and over, especially by reading texts aloud.
Watching French TV and films or taking note of French podcasts, radio, and film can certainly assist you to master French pronunciation and sound sort of native French speaker.In short, you learn words by doing everything I've talked about during this article. You learn new vocabulary naturally in some ways. But reciting vocab lists isn't one among them. Avoid it!
15. Join Career In France Courses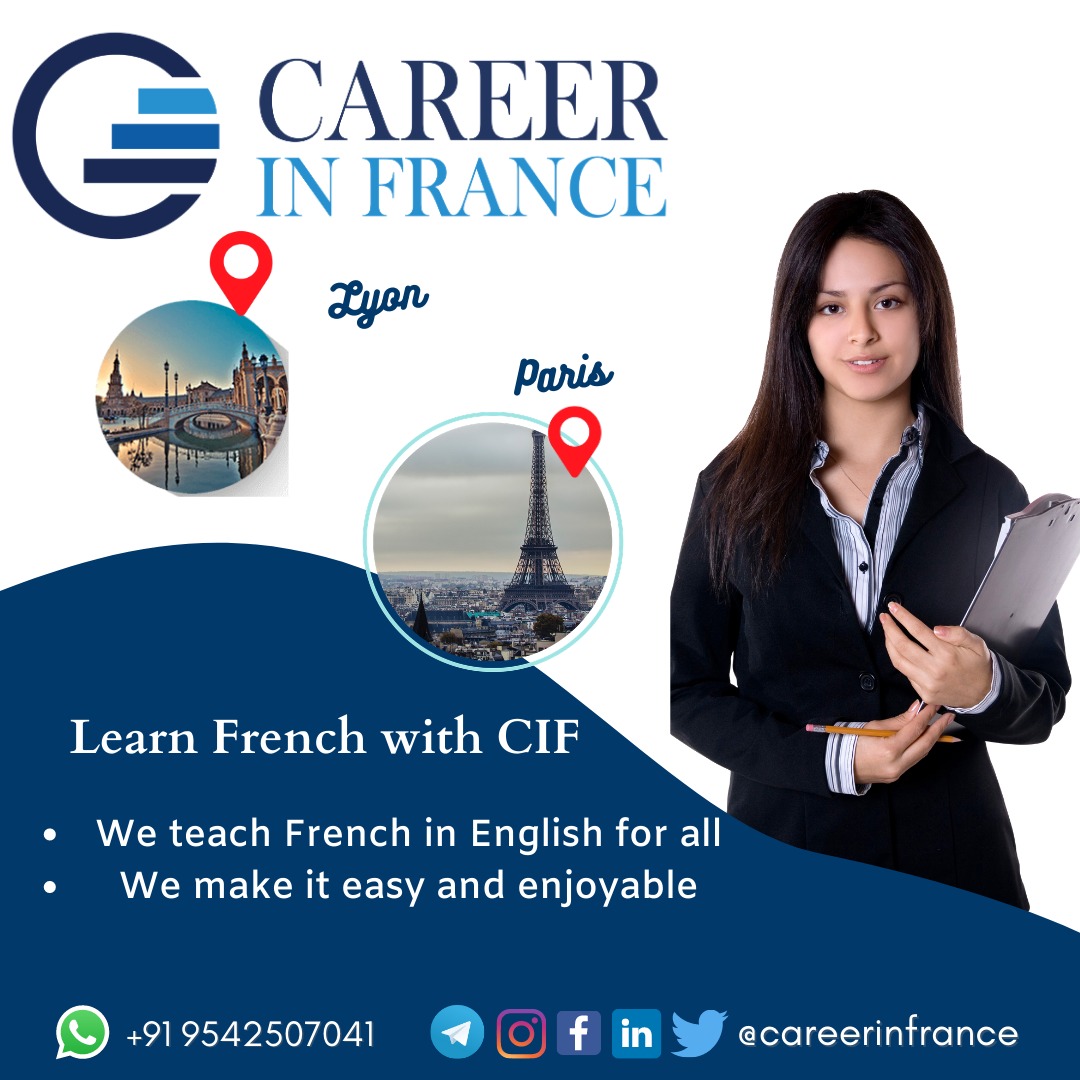 Want to learn the French language but Struggling to learn? Don't worry we'll do the difficult work for you! Find out the smartest way to learn French with your own Study Plan. You decide when to learn French, and for how long. Then, we'll send you our online French course. Become a part of our career in France, and we will progress the reports to keep you on track.
Learn French in France. Intensive one will help you to learn fast and be fluent in French.
We Career In France organization are helping many students to settle their career In France by providing various services such as university application, Teaching French, Preparation of Resume / CV (English and French), Career guidance on how to apply for jobs….etc. Feel free to use the qualitative services and land in a safe career.
What we offer in CIF – Career in France
We offer French Language services from A1 — B2 where we assure you that you will be excelled in speaking and listening to French up to enrolled level, and We offer classes online, Minimum hours will be 40 hours, 1 class is 1 hour, But we don't focus on minimum hours we only focus on student progress, If a student is not able to learn in 40 hours of class we may extend the hours.