In this topic, we will be discussing the 12 Top French Classes in France. Firstly, France has a rich culture, Which makes it unique. In 2019-2020, over 2.73 million Indian students choose France to pursue education or make a career in France. Secondly, Most of the companies would really like to pick problem solvers and with an international mindset. As a result, Their degrees are respected and recognized by employers everywhere across the globe.
Benefits of learning French from Top French Classes in France

IF YOU WANT SMALLER BATCHES IN TOP FRENCH CLASSES IN FRANCE
When people generally move to Paris, most people want a smaller school with a more personalized feeling to kick start their French learning. If you have already learned the basics and want to look for a program that would focus a lot of class time on speaking. I would recommend three options that looked great. They don't have libraries and movie screenings but do provide a boutique, personal style of learning. A smaller school is also a good option if you're only going to be in France for a couple of weeks and want to brush up your French quickly. Surprisingly, here none of these schools utilizes textbooks and they focus more on conversational skills. They use worksheets for giving assignments or information.
1) Lutece Langue – Top French Classes in France
Lutece Langue is one of the best institutes which provides top French classes in France. Many French people said they are very glad by taking this course. There are approximately 4 or 5 people in a class. Moreover, the teaching staff is excellent, patient, and fun, and at least half the class was spent on practising conversation. They offer an intensive training 15 hour a week program in the morning. Which cost 246.50€ a week (a little less if you sign up for four or more weeks). They offer also offer specialized workshops. Here the age range of students in a class is from 24-55 years old, and there weren't many college students. They also have a teacher who speaks Japanese if interesting for you as a student from Japan. Check out the website for all the class options.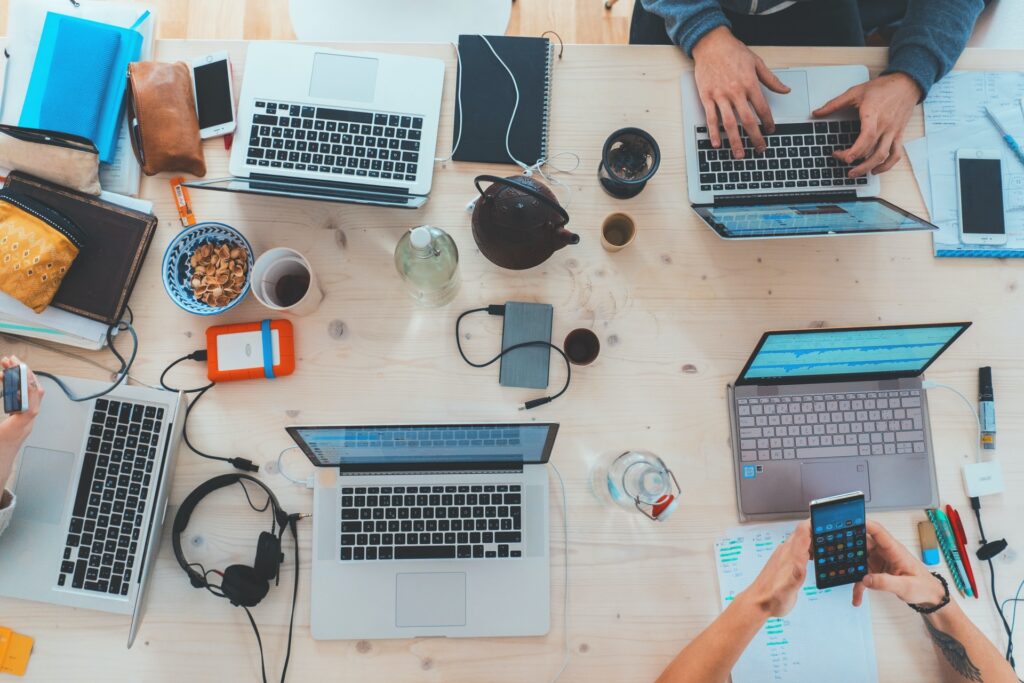 2) French As You Like It- Top French Classes in France
It is a boutique school with "micro group" classes limited to six people. This academy actually teaches mostly to children studying French and has programs in the morning and evening for grown-ups. Located in le Marais near Bastille, the prices are higher than the other two boutique schools the price is approximately 445€ a week for a full morning, 3.5 hour a day course (17.5 hours/week). Check out the website for the full list of class options.
3) L'Atelier9 – Top French Classes in France
The board reviews about French programs in Paris are very good and I am very much impressed by how much students loved the experience. Here every class has approximately nine people as the name suggests. L'Atelier9 offers a multimedia experience using videos and games songs, newspapers in addition to the conversational program. The "Intensive Plus" program is from 9 am-1 pm each day plus one workshop a week, and costs 295€ a week with rate discounts for each consecutive week you sign up for. L'A telier9 also offers Spanish language courses if you're interested in doubling up on your lessons.
MOST BUDGET FRIENDLY TOP FRENCH CLASSES IN FRANCE
4) Career In France (CIF)
CIF provides French Language services from A1 — C2.  Career In France or CIF provides the best French Classes in France. Where it assures you that you will be excelled in speaking and listening to French up to enrolled level, and CIF offer classes online. Minimum hours will be 40 hours,1 class is 1 hour, But, it doesn't focus on minimum hours we only focus on students' progress. If a student is not able to learn in 40 hours of class CIF may extend the hours for learning.
IF YOU WANT A LOT OF RESOURCES
5) Alliance Française
Here the textbooks are different from the New York outpost (it's apparently not standardized across the world) but impressed with the entire operation. It is located in the Montparnasse area. The size of the building is very large with a cinema, language lab, large library, and access to loads of free tours and activities for students. It's a great place if you plan to do a lot of studying and want resources, or are new to Paris and want to meet people from all over the world. My beginner classes could be large at times, 15 or more people, but the teacher and program were solid. Based on your budget, you can do anything from a few hours a week to full days of private study at Alliance Française. Most people who started here as complete beginners and came out of the program as advanced speakers.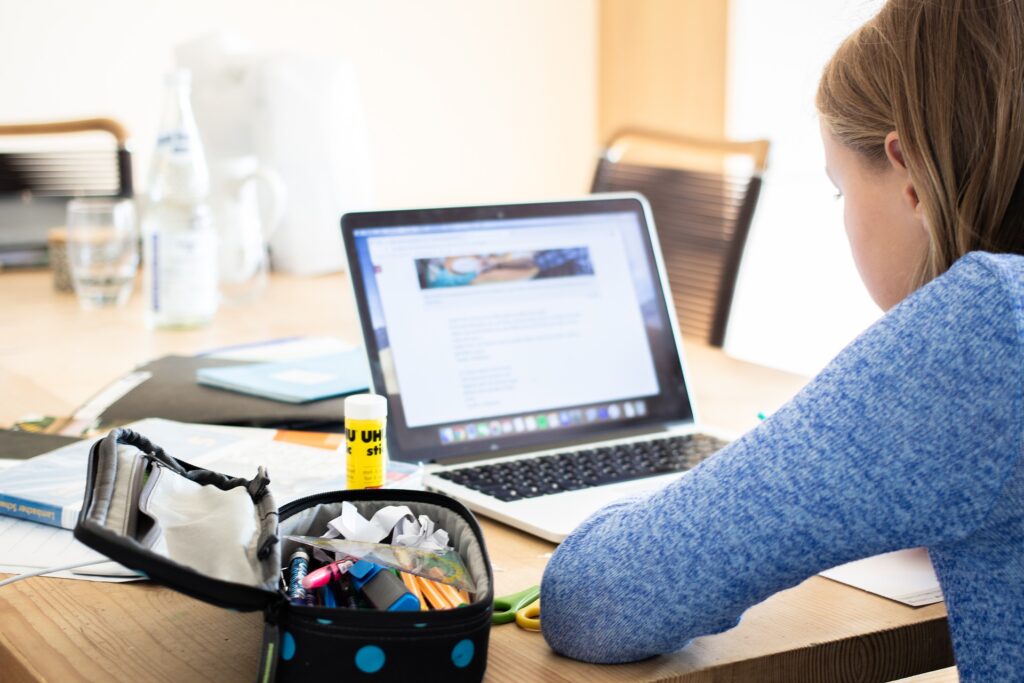 An extraordinary way to increase your speaking skills is going for a language exchange group event where both French native speakers and English speakers get together and practice jointly in both languages. The level and depth of conversation definitely depend on who you are seated with and their personalities. Sometimes people are very shy, and it is hard to get the conversation going, other times it clicks easily. I would suggest you come up with some funny topics in mind to discuss so that you don't end up having the same discussion about what you are doing in France and where you are from and over again.
6) Franglish – Top French Classes in France
If you are a native English speaker looking to improve your French, you show up and are seated at a table across from a francophone. You speak in each language for seven minutes together before moving to another table with a new French speaker and repeating the process for two hours. I would recommend you to have at least a little experience in speaking French. So this isn't a great preference for complete beginners. The program at Franglish costs around 12€ per session and if you have a student ID it costs around 8€, and you will get a cool drink included in that. Franglish holds events in cities across France and all over the world. So you don't have to be in Paris to partake. Mostly the events are constantly full, so I would recommend you to sign up ahead of time on the website.
7) Mairie de Paris — Cours Municipaux d'Adultes
If you are not a tourist or took a student visa to come to France then you can take classes given by this institute. In simpler words, Paris citizens can take the classes without any problem. It's a little tough to register because the website and emails are all in French, but the prices are very low. The three-week summer intensive session and its cost are just 202€ for three weeks, 4.5 hours a day. The class were not so small, 22 people, but that is not different from many other larger language schools in the city. The student's age here is from the early 20s to senior citizens, and they come from all corners across the world. Some are retired, some are here for work and some are refugees.
You learn a lot about the history of Paris through its famous residents, cherished locations, and literature. The course is grammar heavy, and I don't feel like I got as much speaking time in as with the smaller programs, but for the price, the quality is very good. There are also semester-long courses in the spring and fall.
8) Catholic University of Paris— Top French Classes In France
This university offers short term classes and full semester-long courses in summer at decent prices. A four week, 15 hours week summer programs cost 660€, four weeks of 21 hours a week is 924€. There is also a 98€ per year registration fee. This program is more affordable compared to other programs, moreover, the coursework is rigorous. The campus is lovely, though my classroom was a little small for the 15 or so students in my class.
9) French à la Carte – Top French Classes in France
Whether you're in Paris for a little time stay, on business, otherwise you are an ex-pat building a brand new life in France, French à la Carte provides perfect private. French lessons to match your particular goals, your agenda, and your situation. If standard French lessons don't correspond to your learning style, you must try their personalized and versatile approach. France à la Carte's team of skilled tutors are all native French speakers and have extensive experience teaching one-on-one. They possess extensive knowledge of Paris and might offer outdoor French immersion experiences like Gourmet Tours and Off the Beaten Track.
Additionally to learning the language, French à la Carte's tutors can become your personal coach to achieve confidence navigating life in France.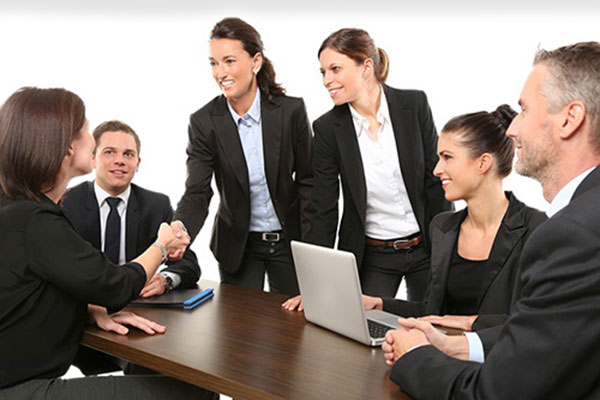 10) Sprachcaffe – Top French Classes in France
Located in an exceedingly quiet street within the southeastern part of the 9th Arrondissement. The Sprachcaffe school in Paris offers a various range of French courses to suit all levels. Whether you're trying to seek out a 2-week course during the summer holidays, an extended course over a couple of months, or an exam preparation course, there'll be something for you. The utmost number of scholars in each class is 12, ensuring a more familiar and private learning experience. There's also a fanatical accommodation service offering a spread of living options for college kids during their stay within the city.
WHEN MONEY IS NO OBJECT FOR YOU
11) Institut de Francais – Top French Classes in France
The Basics: 4 weeks, 8.5 hours a day, located in Villefranche on the French Riviera. It is a French-language boarding school in the south of France. Institut de Francais mainly focuses on 21-75 years old people and has an outstanding focus and reputation on speaking and understanding. Every student has welcomed her whether an Absolute beginner or an advanced student. The 4-week course fee varies by time of year and includes 160 hours of coursework, breakfast, lunch, and tea on class days, evening outings with teachers, and an excursion. This intensive experience doesn't come cheap, but I justify it to myself by saying I'd be saving money by learning so much so quickly. And if it's good enough for Blake, the Princess of Monaco, and numerous ambassadors, it's good enough for me.
For one month program, the schooling fee is around 3200€ to 3900€, and counting on the time of year you go (warmer months are more expensive). The school offers many housing options, or you can find something in town as well.
12) Join Career In France courses- Top French Classes in France
Want to learn the French language but Struggling to learn? Don't worry we'll do the difficult work for you! Find out the smartest way to learn French with your own Study Plan. You decide when to learn French, and for how long. Then, we'll send you our online French course. Become a part of our career in France, and we will progress the reports to keep you on track. Learn French in France. Intensive one will help you to learn fast and be fluent in French. We Career In France organization are helping many students to settle their career In France by providing various services such as university application, Teaching French, Preparation of Resume / CV(English and French), Career guidance on how to apply for jobs….etc. Feel free to use the qualitative services and land in a safe career.
Career in France provides online French classes from level A1 to C2 with flexible timings and an affordable price. It does not focus on time limitations. It focuses on making its students expert in the French language.

FINAL TIPS FOR PICKING A PROGRAM
It is always good to choose online classes as you can attend Top French classes in France from your comfortable place.  Online classes would also save you travelling time and cost. Moreover, Career in France provides French-language classes on flexible timings. You can attend French classes provided by Career in France early in the morning or after your office time. Prices of all language courses by Career in France is very affordable when compared to other institutes. And, it also provides varieties of fun activities through which it is easier and more enjoyable to learn the French language.
It's normal to get frustrated, and even have some language-induced breakdowns at times (speaking from experience). So, make sure to learn the French language if you are staying or planning to stay in France If you want to read more about my experience learning French and living in France especially Paris, visit our blog regularly. Best of luck!